Allergies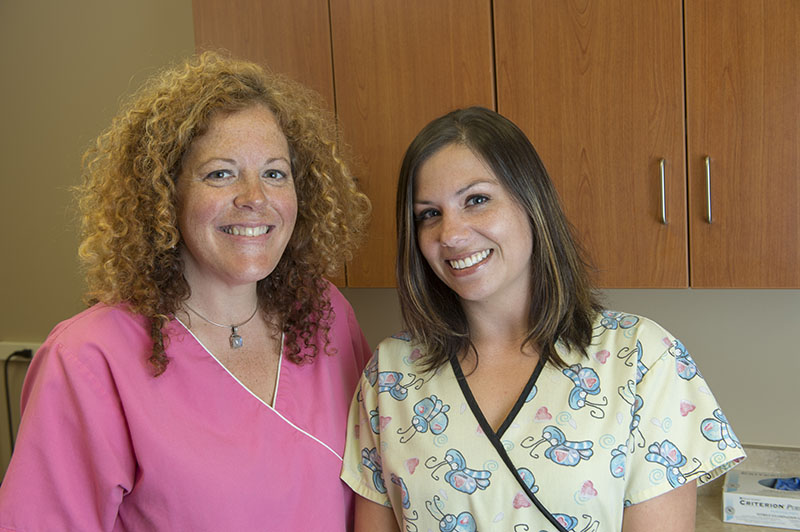 Allergy Information, Testing, & Treatment
For over three decades, Downriver ENT has been helping patients with their allergies at our two office locations in Allen Park and Southfield, Michigan. Our ear, nose, and throat specialists can help determine the substances and allergens that are causing you discomfort. We can devise an individualized management plan to help improve the quality of your life.
Why You Should Visit Your Southfield or Allen Park ENT Specialist
You may need to see an ENT specialist for a Southfield allergy test if you are experiencing:
Headaches
Sneezing
Watery Eyes
Congestion
Itchy throat
Often times, these symptoms can be relieved with antihistamines and nasal decongestants. If your symptoms are more serious, we may suggest taking allergy shots as a good way to provide you with the relief you need.
Allergies Explained
Allergy symptoms develop when the immune system reacts to an allergic substance that has entered the body. The immune system produces antibodies capable of recognizing the same allergic substance if it reenters the body in the future. When the body senses an allergen, it will start a series of reactions including:
Dilation of the blood vessels.
Tissue destruction.
Production of inflammatory substances like histamine which is an organic compound produced by the body that is associated with common allergy symptoms.
Other less common symptoms including eczema (skin irritation) and occasionally respiratory problems such as asthma.
Substances That Can Trigger Allergies
There are several common substances which can trigger allergies including:
Pollens: mainly grasses & trees
Household allergens: house dust, pet dander and some foods & chemicals (typically worse during the winter when there is poor ventilation)
Mold: dead leaves, indoor plants, old books, bathrooms, damp areas, fermented drinks, and foods like cheese
Allergy Treatment & Management
Because the symptoms of allergies can vary from one person to the next, it is always best to visit an Allen Park ENT specialist for an evaluation if you are suffering from allergies. Allergy sufferers not only feel uncomfortable & miserable, but they also often feel tired and irritable which can negatively affect personal relationships and lead to problems with work.
Contact Downriver ENT
If you're suffering from allergies, we encourage you to call us at one of our two locations serving the greater Dearborn, Southfield, and Detroit Metro Areas. We can provide you with a Southfield allergy test to get to the bottom of what is causing your symptoms. We look forward to seeing you soon and helping you overcome your symptoms so you can lead a more comfortable and productive life!