Detecting Tonsillitis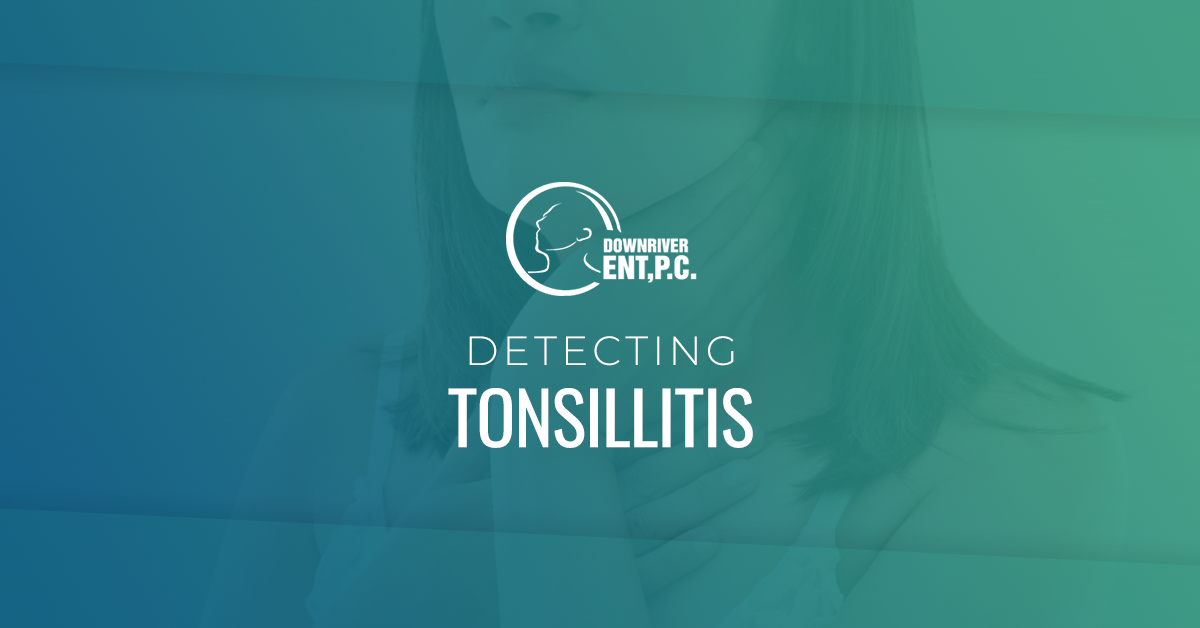 At Downriver ENT, we're proud to serve patients from all over Allen Park, Southfield, and Dearborn, MI with our comprehensive medical care. Our highly-skilled team of ENT specialists can diagnose and treat various illnesses and conditions related to the ears,  nose, and throat. As your trusted Allen Park throat doctor, one of the issues that we're able to help treat is tonsillitis.
Causes of Tonsillitis
Tonsillitis is most often caused by a bacterium known as Streptococcus Pyogenes, which commonly causes strep throat. Tonsillitis can also be caused by other bacterial and viral infections, often being spread after close contact with others who are infected.
Symptoms of Tonsillitis
The main symptoms of tonsillitis include:
Throat pain

Swelling of the tonsils

Redness of the tonsils

A white or yellow coating on the tonsils

Blisters or ulcers on the throat

Difficulty swallowing or breathing through the mouth

Treating Tonsillitis
Treatment for tonsillitis will depend on the cause. A throat swab test will be performed to determine if you have a bacterial infection. If you have a bacterial infection, you'll have to take antibiotics, which can be given as a shot or as a pill you'll have to take for several days. If the test comes back negative for a bacterial infection, it's likely that you have a viral infection. In these cases, your body will fight off the infection on its own, but there are several things you can do to help yourself get better. Make sure to get lots of rest, suck on lozenges, and eat or drink warm, soft foods. If your tonsillitis is persistent, you may need to have a tonsillectomy.
Contact Your Allen Park Throat Doctor Today!
If you're looking for an ENT specialist in Dearborn, Allen Park, or Southfield, you've come to the right place! Feel free to give us a call at (313) 381-8787 for our Allen Park office or (248) 304-7772 for our Southfield office. Please don't hesitate to contact us if you have any questions or would like to make an appointment. We can't wait to hear from you!