Hospital Based Surgery
At Downriver ENT, our talented doctors have been performing ear, nose and throat surgeries for residents in Dearborn and the greater Detroit, Michigan area for over three decades. Undergoing surgery from one of our specialists can dramatically improve the quality of a patient's life, as it can have a positive impact breathing, hearing, overall health. We can perform a wide range of services to improve the quality of your health.

Sinus Surgery
When sinus infections reoccur and/or patients are non-responsive to medications, sinus surgery may be necessary to enlarge the openings that drain the sinuses. Using the most technologically advanced equipment and the latest surgical procedures, Dr. Pinnock can effectively open the natural pathways to the sinuses. Once an improved drainage system is accomplished, diseased sinus mucosa has the chance to return to ideal functionality. We are well versed in all variations of sinus surgery and can alleviate any of your sinus-related discomforts using endoscopic fiber-optic imaging tools and, in particularly delicate scenarios will perform image guided surgery which uses a near-three-dimensional mapping system to provide real-time information regarding the exact positioning of surgical instruments.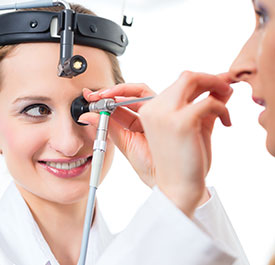 Nasal Surgery
Nasal surgeries are performed for a number of reasons including, but not limited to:
Cosmetic purposes
Alleviating breathing problems
Correcting deformities from an injury or birth
To support an aging nose
A combination of any of the above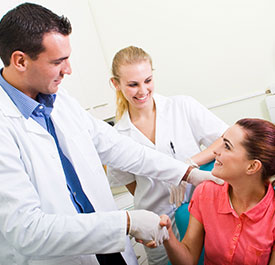 If considering nasal surgery, it is important to find a doctor who is an expert in nasal airway functionality as well as plastic surgery to ensure that efficient breathing is a top priority throughout the procedure. In some cases, chronic breathing problems cannot be effectively treated with ordinary treatments and nasal surgery is required. Many variables can lead to a chronically stuffed nose including allergies, a deviated septum, overgrowth of nasal tissues, and even old age.
Contact Downriver ENT Today!
If poor breathing and/or hearing is hindering you from living the life you want, contact Downriver ENT today! Our professional medical staff has been helping patients in the Detroit metro area for over 30 years. Feel free to give us a call at our Allen Park office at 313-381-8787 or at our Southfield office at 248-304-7772. We hope to see you soon!
Contact Us