Nose & Mouth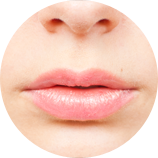 Downriver ENT has been helping residents in Dearborn, Southfield, Allen Park, and the greater Detroit area alleviate symptoms in their nose and mouth for over 30 years. Ailments in the ears, nose, and throat can affect your well-being and outlook on life, which is why your comfort is a top priority to our doctors and staff.
Mouth
Saliva is a beneficial substance your body produces that performs many functions within your mouth and the rest of your body. Saliva plays a big role in the digestive process acting as a lubricator for the food you eat, making it easier to chew and swallow. Saliva also keeps the mucus membranes of the mouth moist, which makes them less susceptible to cracking and discomfort. Important enzymes are found in saliva including lysozyme, an antibacterial enzyme that keeps oral bacteria at bay.
Salivary gland diseases are due to many different causes, many of which can cause clinical symptoms, including obstruction, infection, tumors, and more. These incidents can trigger a host of problems for your mouth. These diseases can be treated both medically and surgically depending on the illness. If you are experiencing any problems with your salivary glands or mouth, diagnoses, and treatment is readily available to patients throughout the Detroit area from our respective doctors.
Nose
The nose is usually overlooked by many of our patients, as it is one a properly functioning nose has a significant effect on your quality of life. Your nose impacts your breathing ability, energy level, ability to sleep, and general ability to function throughout your day.
For the average adult, between 18,000 to 20,000 liters of air pass through the nose daily. Aside from just filtering the air entering your body, your nose also acts as a humidifier adding moisture to air to prevent dryness of the lungs and bronchial tubes. Ignoring nasal allergies could potentially increase the risk of developing asthma and can worsen asthma if you already have it. Because the nose plays an important role in helping the sinuses and lungs properly function, patients that are experiencing allergies or general discomfort should consider seeing an ENT specialist and get regular allergy tests.
Visit Downriver ENT Today
Your sinus and throat problems do not need to be a daily hindrance for you. Our doctors and staff have been improving facial functionality in for countless patients all over Detroit for more than three decades. Give us a call at 313-381-8787 or contact us online! Again, we proudly serve residents in Dearborn, Southfield, Allen Park, Detroit, and the surrounding area.