Screenings for Head and Neck Cancers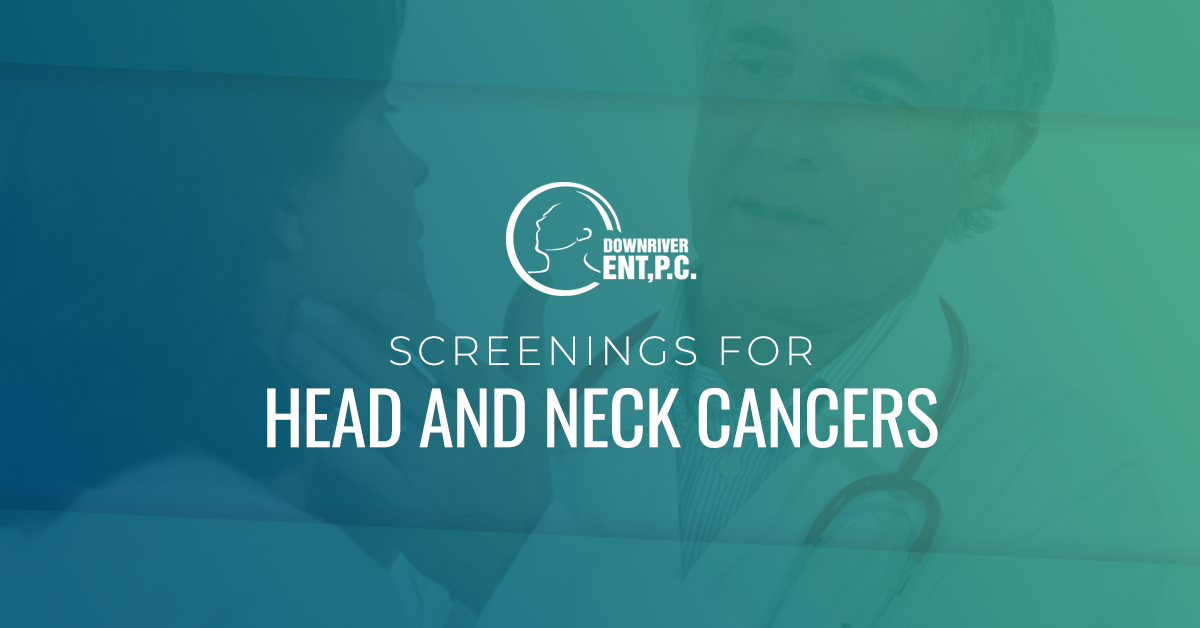 As your trusted Dearborn, Allen Park, and Southfield ENT specialist, we're fully capable of providing you with a wide variety of services in order to treat any illnesses or conditions relating to the ears, nose, or throat. From sinus surgery to simple allergy tests, we're glad to give you the medical care that you deserve. One of our other services that we're able to provide is our screening for head and neck cancers, a procedure that's vital for patients to undergo on a regular basis.
About These Screenings
Head and neck cancer screenings are simple procedures where a doctor will look inside a patient's nose, mouth, and throat in a search for any abnormalities. The doctor will also check the patient's neck for any lumps. These screenings are quick and shouldn't last more than five minutes. However, if there're any signs or symptoms of cancer – or even anything that's suspicious – more extensive tests will be performed. Because there are many different types of growths and cancers, we'll perform a variety of tests which may include:
Physical examinations

Blood tests

Urine tests

Endoscopies

Biopsies

X-Rays

Ultrasounds

HPV testing
Who's Most at Risk?
While everyone should get regular head and neck cancer screenings, there are those who are more susceptible to developing these cancers. These include:
Tobacco users

Heavy drinkers

People who are sexually active

Why Screenings Are Important
Screenings are critical because cancer is at its most treatable in its earliest stages. The earlier you find out about any cancerous growths, the more likely that you'll be able to overcome it. This is why it's important for you to regularly visit your Allen Park and Southfield ENT specialist so that you can be checked for head and neck cancers.
Contact Your Allen Park, Dearborn, and Southfield ENT Specialist!
If you're looking for cancer screenings or any of our treatments, we encourage you to give us a call at (313) 381-8787 for our Allen Park office or (248) 304-7772 for our Southfield office. Please don't hesitate to contact us if you have any further questions. We look forward to hearing from you!