Natural Sinus Pressure Relief Tips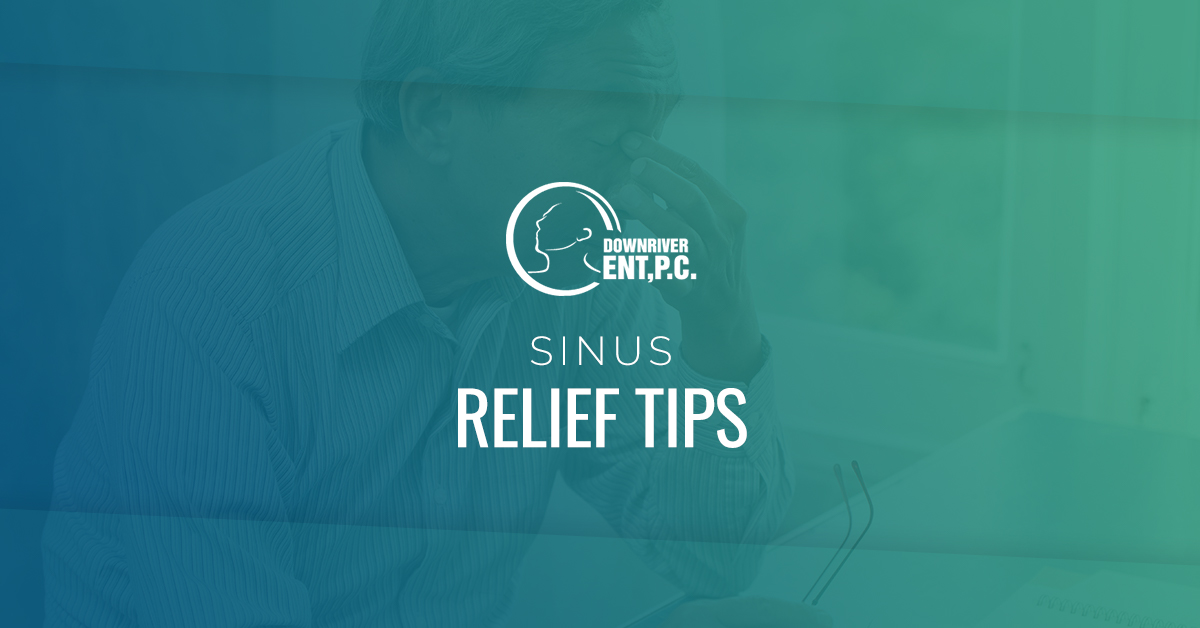 Sinus infections can come out of nowhere. You may fall asleep with a little stuffiness and wake up with full-blown sinusitis. At Detroit Sinus Center, our sinus specialists understand the frustration of getting a sinus infection and the pressure that comes along with it. We recommend a couple quick, home remedies that can alleviate sinus problems and pain, and help with sinus symptoms before actually seeing the doctor.
Take A Hot Shower Or Steam
Sinusitis causes the buildup of mucus in the nasal cavities producing, in some case, extreme pressure and significant pain. By taking a hot shower or steam, the hot water can break down some of this mucus, alleviate the pain you are experiencing, and help you during the interim before seeing the doctor. Sometimes, something as easy as a hot shower can be the sinus treatment you needed!

Hydrate
Whenever you are fighting an infection, your body always needs to be hydrated, primarily when it's working overtime to fight a sinus infection. We suggest drinking lots of fluids, especially hot liquids like tea or soup. These will help keep you hydrated, while also breaking up some of the mucus in your nasal cavities. You want to avoid being dehydrated because your nose will become more swollen and mucus can begin to thicken, causing even more pressure and pain. We recommend avoiding alcohol during this time as it will dehydrate you.
Humidifier
Sleeping with a humidifier on will increase the moisture in the air. This too will allow some of the mucus to break down, releasing some of the pressure you experience with your sinus problems. Remember to always use clean, fresh water for the humidifier and routinely clean it as well. This will avoid further infection and also protect you from getting another infection in the future.
Consultation
These simple and easy home remedies can truly help if you have a sinus infection or are experiencing some minor sinus problems, but cannot get right to the doctor. However, they will not cure you. Once you can, schedule an appointment with Detroit Sinus Center and our sinus specialists will consult you about your sinus infection and what the next steps should be. For any questions or concerns, please call one of our offices in Allen Park or Southfield. Our doctors and staff will be delighted to help you or set up a consultation for you. Call or visit today! Sinus pain is no fun, let the doctors at Detroit Sinus Center help!