The Most Common Allergies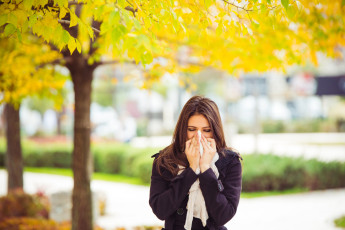 Whether you're looking for a throat doctor or an allergy test in Dearborn, Southfield, Allen Park, or Detroit, we hope you stop by and see us at Downriver ENT. With our wide range of comprehensive services, we're capable of treating any of your concerns relating to your ears, nose, or throat in a highly efficient manner. As your trusted Southfield throat doctor, we're also able to provide allergy tests to see if an allergy may be causing any symptoms you have. It's said that about a fifth of the population suffers from one type of allergy or another. Here are some of the most common allergies that we check for that tend to afflict people.
Milk
Milk is the most common food allergy. A milk allergy actually differs from lactose intolerance because it's an immune response to milk proteins (including lactose-free products) while lactose intolerance occurs when a person lacks the enzyme needed (lactase) to digest lactose, a milk sugar.
Eggs
Eggs are the second most common food allergy in children, though many children will actually outgrow these allergies to eggs. Although the allergic reaction is to the whites of the egg, both the whites and the yolk need to be avoided because it's impossible to completely separate the white from the yolk.
Shellfish
Unlike egg allergies, shellfish allergies tend to develop later on in life. Having a shellfish allergy means you'll have to avoid shrimp, crabs, lobsters, prawns, oysters, clams, in addition to watching out for other shellfish ingredients on ingredient labels.
Peanuts
While peanut allergies aren't one of the most common allergies, those afflicted with these allergies can receive some of the most severe reactions. Compared to other types of allergies, peanut allergies result in the highest rate of anaphylactic shock. This can even occur when consuming foods that are seemingly nut-free.
Pollen
Pollen allergies are common allergies that show up if you share an environment with trees, grass, and plants. These allergens are airborne and can appear anywhere from the spring to the fall; many pollen allergies will actually subside during the winter.
Dust Mites
Dust mites aren't only problematic because they live in dust (commonly present in virtually every setting), but also because they can't naturally be seen. They can hide out in warm, humid places, such as pillows, bedding, carpets, and clothes, without any notice.
Pet Hair
While it's typically called 'pet hair allergies', these allergies are actually caused by dead skin cell proteins known as dander that are carried in a pet's fur. Thankfully, it's not necessary to get rid of your pet as modern technology and knowledge allows us to live with these pets and minimize their risk to our allergies.
Contact Your Dearborn and Southfield Throat Doctor Today!
If you'd like to get tested for allergies or you're otherwise interested in scheduling an appointment with us, we encourage you to give us a call at (313) 381-8787 for our Allen Park office or (248) 304-7772 for our Southfield office. Please feel free to contact us if you have any questions. We hope to hear from you soon!