When Should You Visit An ENT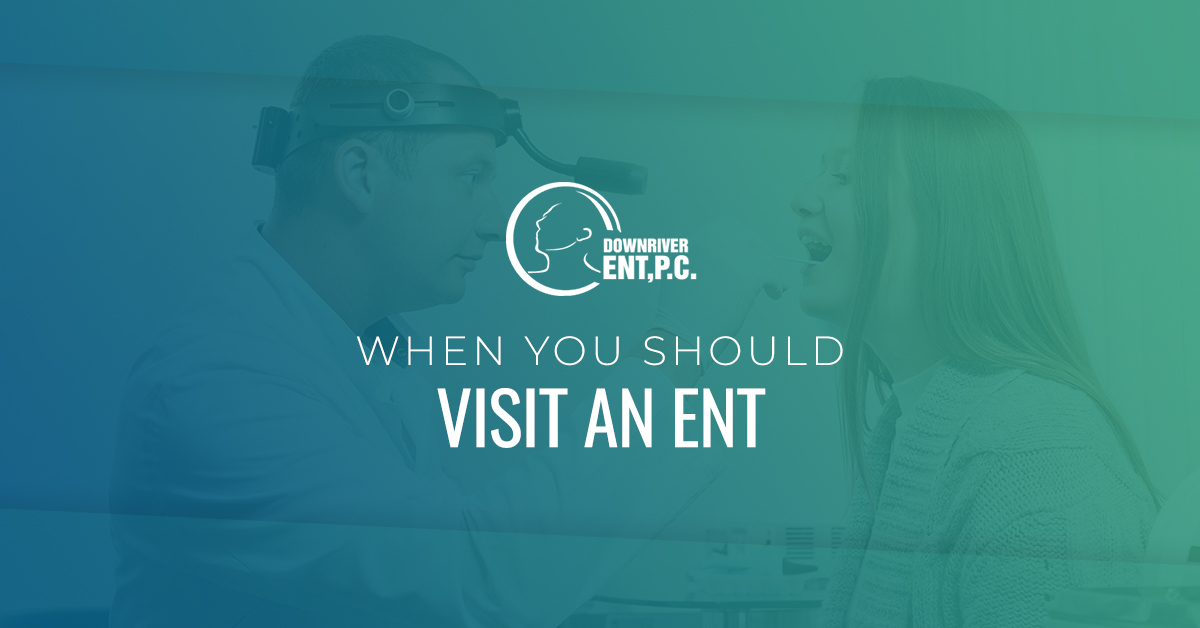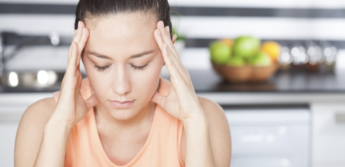 Sometimes, determining which doctor you should go to can be more of a pain than your ailment. If you are suffering from any disorders or conditions that are related to the ear, nose, or throat, you may consider seeing an ENT specialist. At Downriver ENT, our ENT specialists strive to provide a wide variety of services to patients living in the Dearborn, Southfield, Allen Park, and Detroit area. Our Dearborn ENT doctors understand that determining when to go to the doctor can be a difficult task, and work hard to make your treatments as convenient as possible. That is why our ENT specialists in Detroit have created a simple reference sheet to help you determine when you should see your ENT.
Sinus Pain
Sinus pain can be caused by many things, from allergies to sinus infections. If you are experiencing pain or discomfort in the sinus area, it isn't something you should ignore. Some symptoms you may experience with a sinus infection are:
Pain or pressure around the eyes, cheeks, or forehead

Aches in your upper teeth

Fever or chills

Swelling around your face

Congestion and nasal stuffiness

Yellow or green colored nasal discharge
Allergies can cause similar symptoms. If this is the case for you, our Detroit ENT specialists recommend seeing an ENT specialist so that they can find the treatment that works for you.
Sore Throat
Though it may seem minuscule, a recurring sore throat can be of great concern. A chronic sore throat can be a sign of other conditions that are elsewhere in your body, such as your sinuses or upper-digestive tract. Also, a persistent sore throat that doesn't go away with medications can cause discomfort and other issues such as difficulty swallowing or even the loss of your voice.
Congestion/Airway Blockage
Congestion and not being able to breathe well isn't just uncomfortable, but can also lead to headaches, dizziness, and feelings of pressure around your head. It can be caused by a multitude of issues, which is why our ENT specialists in Detroit recommend seeing an ENT specialist to find the cause of the problem.
Hearing Loss
ENT specialists can help with hearing loss issues as well. Hearing loss can occur when problems arise with the eardrum, ear canal, or bones in your ear. Typically the issue is when there is a blockage in your ear, such as fluid or ear wax, although trauma to your ear can cause hearing loss as well. To find out the cause of your hearing loss, you should visit an ENT specialist as soon as possible.

Headaches
If you frequently suffer from headaches, it can be a sign of many issues. Persistent headaches or migraines that have not been evaluated by your doctor or ENT specialist should be checked out immediately as to eliminate any severe health risks.
Contact Your Detroit ENT Specialist Today!
Whether you're having difficulty swallowing, experiencing hearing loss, or just need an allergy test in the Detroit area, our ENT specialists are here to help. That is why our Southfield ENT doctors provide comprehensive medical care, including surgical and non-invasive procedures. So if any of the symptoms above sound familiar, contact us and schedule an appointment at Downriver ENT to see one of our ENT specialist in Detroit today. We look forward to seeing you soon!